Andrea Hull. A retail designer and art director with an eye for an unusual, a love for the beautiful and a flair for the exceptional. Combined with her vast experience and precision expertise in both design and retail, Andrea offers unparalleled integrated design services.
FORTUNE Favours The Bold.
Dear Team at Mejuri,

My name is Andrea Hull and I am an Integrated Retail Designer and Art Director with 10 years' retail advertising experience. I was delighted to read about the Art Director contract position you have available at Mejuri as it seamlessly combines my passion for building a brand and creating high-quality design with my obsession with fashion. I have extensive retail fashion experience and count some of South Africa's leading fashion brands among my former clients. These brands cover a wide spectrum and include men, women and children's clothing and accessories.

My professional experience covers trend research, developing original ideas, designing for both digital, print and in-store, facilitating creative direction, planning rollouts, shooting products and overseeing the creative process from start to finish. Creating and maintaining a consistent look and feel across every element is always a priority.

I thrive in a fast pace, deadline-driven working environments that requires quick, effective and on-point turnarounds, and relish the opportunity to work on multiple projects at once. I enjoy projects that challenge and stimulate me. Working in teams with people with different skill sets, in addition to mentoring junior team members so we all come together to create successful campaigns and consistent, engaging brand experiences, offers me exactly the kind of stimulation I relish. In every aspect of my work, I seek to drive meaningful engagement and improve brand loyalty through on-strategy, beautiful, trend-led design.
​
In my years in the industry, I have been part of both in-house marketing teams and have worked on a consultancy basis for top advertising agencies that range from the large and multinational to the small and boutique. I particularly enjoyed working for Markham, a men's clothing brand (330 stores in South Africa) that forms part of The Foschini Group, a giant retail group of 3,328 stores across 34 countries. Fashion is a sector to which I have naturally turned my attention over the years and my attached résumé offers many examples of this experience.

I have been self-employed for the past four years and in the process, have refined my adaptability to work well in any team and have nurtured a strong collaborative attitude. I can be relied upon to deliver to brief and on deadline, and am a stickler for detail. Almost all of the projects I've worked on have had a strong digital component, and have included website and email marketing, online display banner ads and branded social media content that fits both the campaign concept and overall business strategy. I believe that having a firm understanding of the ever-changing retail clothing sector, fashion industry, design world and their attending omnichannel opportunities is essential if you are to create effective, targeted marketing collateral. As a result, I keep a finger on these multiple pulses every day.
Markham is the largest stand-alone men's fashion retail store in Southern Africa, and targets young, African men in particular. It is part of The Foschini Group (TFG), one of South Africa's largest, most established and well-respected retail brands.
​
I worked in-house for TFG, which gave me unique and valuable first-hand retail experience. I managed a four-man studio, working closely with various divisions, including marketing, visual merchandising and finance. The collateral I produced for Markham was extensive and involved everything from ideation through to shooting, final production, distribution and marketing.
MC Saatchi & Abel is one of the top agencies in South Africa. My position was second in command to the Creative Director. The majority of the work for Edgars was digitally based, building and designing website pages, social posts andeblasts.
Joe Public is one of the top agencies in South Africa. My position was second in command to the Creative Director. Working hand in hand we establish Jet as a new fresh, modern fashion-oriented family brand.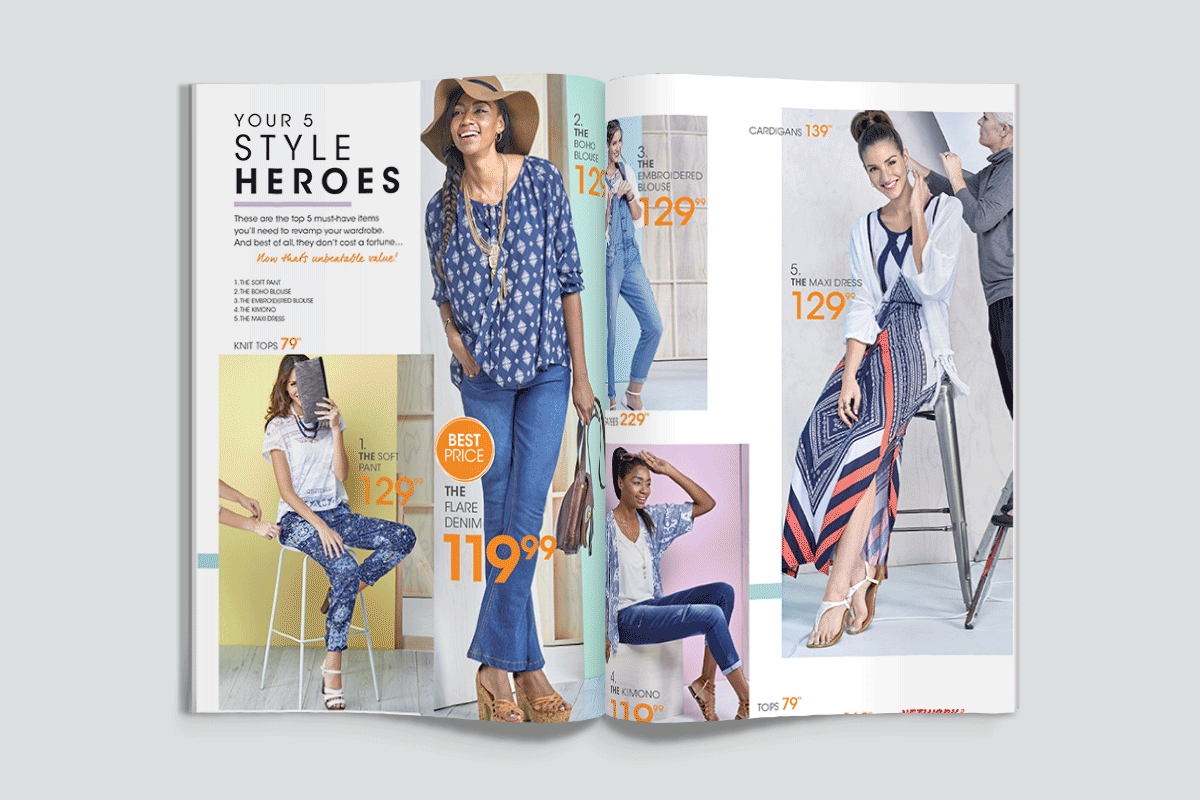 an integrated graphic designer and retail specialist by both passion and profession.
For over 10 years, I have worked for leading brands and agencies, developing creative concepts and creating cutting-edge designs that ensure my clients meet their business objectives. My retail experience spans multiple categories, from food fashion to decor.