Andrea Hull. A retail designer and art director with an eye for an unusual, a love for the beautiful and a flair for the exceptional. Combined with her vast experience and precision expertise in both design and retail, Andrea offers unparalleled integrated design services.
FORTUNE Favours The Bold.
My name is Andrea Hull and I am a retail designer and art director with 10 years' retail advertising experience. I was delighted to read about the art director position available at Herschel as it seamlessly combines my passion for building brands through creative and functional design with my love for fashion.
My multiple years in the industry have taught me many of the skills critical for this position. I pride myself in my knowledge of industry and consumer trends, and my expertise in supporting the creation and production of marketing ideas that enhance brands, implementing consistent brand messaging, conceptualizing design strategies in line with brand aesthetics, and managing designated projects.
I have extensive retail fashion experience and count some of South Africa's leading fashion brands among my former clients. In the past, I worked closely with Markham, for example, an established men's clothing brand that forms part of The Foschini Group, which has over 3,000 stores in 34 countries. My attached résumé offers many examples of this experience.
I thrive in fast-paced, team-based working environments that ask me to demonstrate my strong conceptual abilities, my attention to detail, and my problem-solving and communication skills. I am familiar with a range of graphic design software, and have on-set photography art direction experience. I enjoy working on projects that challenge and stimulate me, and seek to drive meaningful engagement and improve brand loyalty through beautiful, on-strategy, trend-led design.
I believe that having a firm understanding of the ever-changing retail clothing sector, fashion industry, design world and their attending marketing opportunities is essential if you are to create effective, targeted collateral. As a result, I keep a finger on these multiple pulses every day.
I look forward to demonstrating these skills to the Herschel team.
Markham is the largest stand-alone men's fashion retail store in Southern Africa, and targets young, African men in particular. It is part of The Foschini Group (TFG), one of South Africa's largest, most established and well-respected retail brands.
​
I worked in-house for TFG, which gave me unique and valuable first-hand retail experience. I managed a four-man studio, working closely with various divisions, including marketing, visual merchandising and finance. The collateral I produced for Markham was extensive and involved everything from ideation through to shooting, final production, distribution and marketing.
MC Saatchi & Abel is one of the top agencies in South Africa. My position was second in command to the Creative Director. The majority of the work for Edgars was digitally based, building and designing website pages, social posts andeblasts.
Joe Public is one of the top agencies in South Africa. My position was second in command to the Creative Director. Working hand in hand we establish Jet as a new fresh, modern fashion-oriented family brand.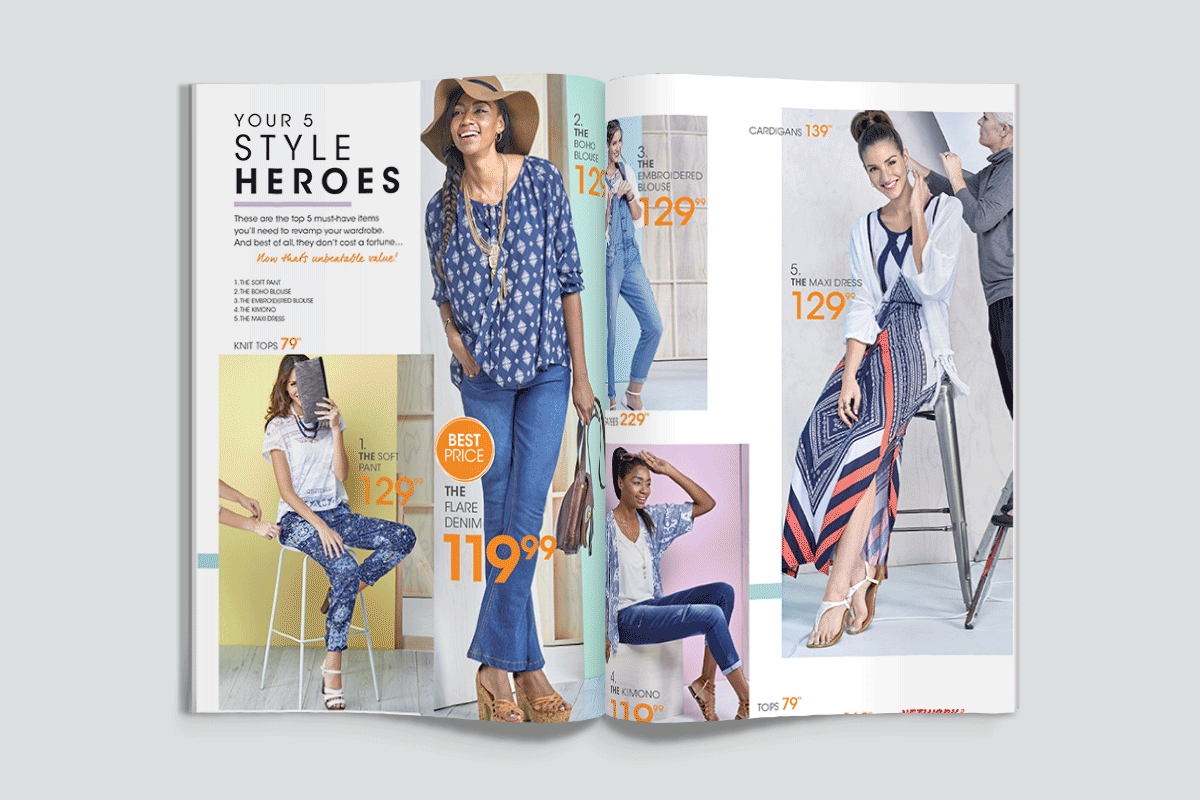 A popular clothing retail store, Ackermans has over 700 outlets across South Africa, Namibia, Botswana, Lesotho, Eswatini and Zambia. I was part of the team responsible for a major rebranding of this large chain, creating a new, modern look-and-feel in line with the brand's strategic direction and target market. The concepts I ideated, presented, developed and managed were were very well received and praised for being of a high standard.
​
It was with the integrated advertising agency 99c that I cut my teeth in the retail space and I quickly rose through the ranks from a mid-level to senior art director. During my time with 99c, I produced a number of high quality omnichannel marketing collateral efficiently and on deadline.
If you would like to learn more about me, you are welcome to take a look at the portfolio available on my website, and to read through my specific skills and my detailed client references.

Please don't hesitate to contact me should you require any additional information.